Dear West LA Holiness Church Family,
Yes, we are all under the "stay at home" order, but that doesn't mean that we can't celebrate the joy of Easter together! In lieu of our traditional Children's Easter Festival, we invite you and all your friends and neighbors to join us on Easter morning, April 12, for Easter Jam 2020, an Easter celebration big enough for the whole family!
Beginning Monday, April 6, look for daily updates on our church's special EASTER JAM COUNTDOWN page for details on how to prepare and log on for our virtual celebration on Easter Day! (Adult Easter service will follow after Easter Jam.)
In His Service, Emiko Nakamura
You don't have to skip an Easter experience with your family this year! Easter Jam is a digital experience including engaging games, uplifting music, creative storytelling, and follow up discussion questions every family member will enjoy. Download it FREE today! #EasterJam2020
ENGLISH LANGUAGE SUNDAY WORSHIP SERVICES ARE NOW ONLINE
Letter from Pastor Brian re: WLAHC & Covid-19
Dear West LA Holiness Church Family:
I am praying for all of you during these difficult days. I am praying for your health, that you are cared for, and caring for those in your family who are with you. I am also praying for and looking forward with great eagerness to the day when we can once again gather together to worship God and share the love of Christ in person at distances closer than six feet. In the meantime, we pray that God will enter into our efforts to slow and stop the progression of the pandemic.
With the Covid-19 pandemic forcing the continuation of the "safer at home" restrictions, West LA Holiness Church will not be conducting public worship services or gatherings through the end of April 2020. This represents an extension of the original March 14 – 31 cancellation period.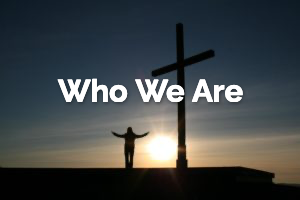 VISITING OUR CHURCH WEBSITE
We are a historically Japanese American church with a commitment to cultivating a vibrant relationship with Jesus Christ in an atmosphere of family and fellowship. Today the church welcomes all regardless of ethnic, cultural, and social backgrounds. We have services in English and Japanese la
nguages.
Our church is located in the Sawtelle neighborhood of West Los Angeles (WLA), We continue our rich heritage as a church and at the same time embrace the changes that are a part of the community. Join us for worship; we look forward to meeting you at church.
9:30 am Japanese Language
11:15 am English Language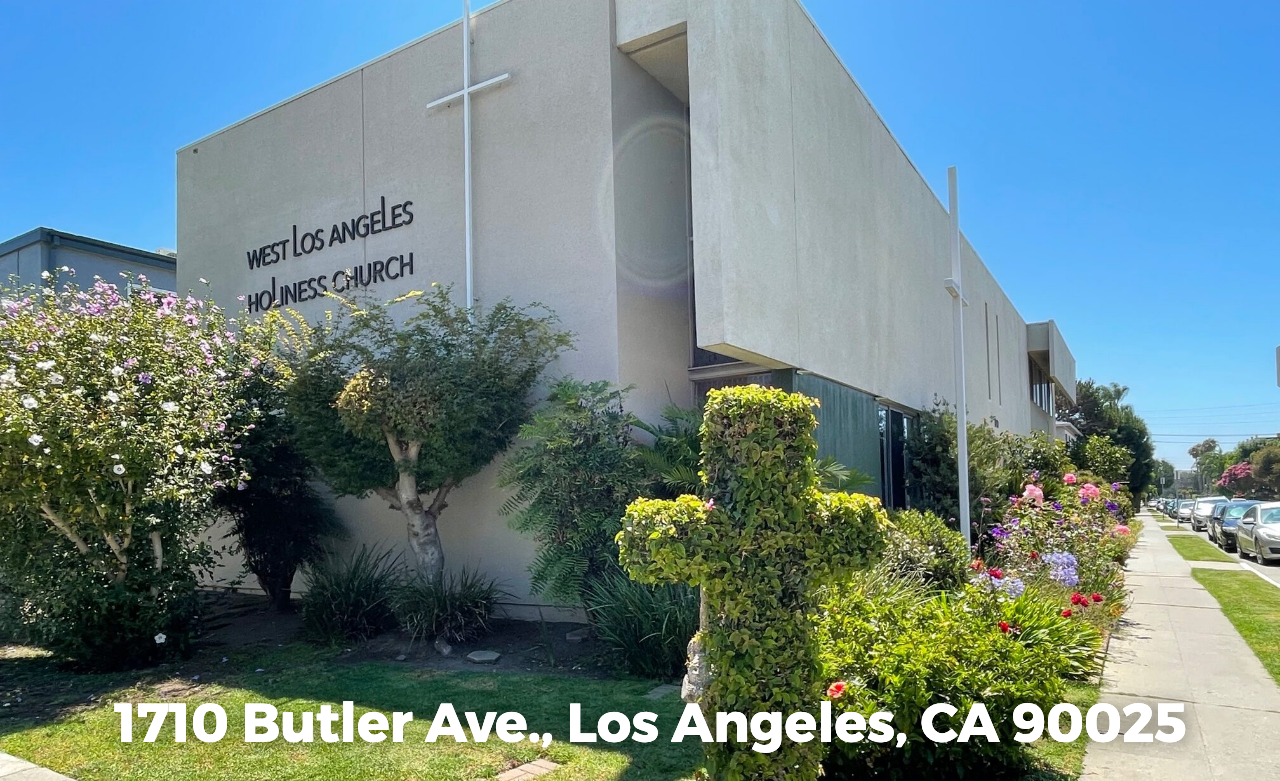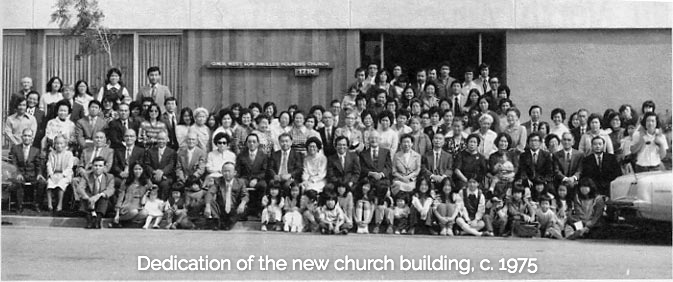 What We Believe
Information if you are new to our church
ABOUT
WEST LA HOLINESS CHURCH